The best learning takes place while kids are having fun. And what's more fun than old-fashioned board games? Plus they get bonus points as a screen-free way to keep kids engaged! Whether your learners are in preschool or high school, there's something for everyone. Some of the educational board games on our list can be played in a group (think Bingo) while others can be played solo. You'll find classic games, including their junior versions for younger students, as well as plenty of unique games to add to your collection. Check out our recommendations below for the best educational board games for kids of all ages.
Games for Preschoolers
Pancake Pile-Up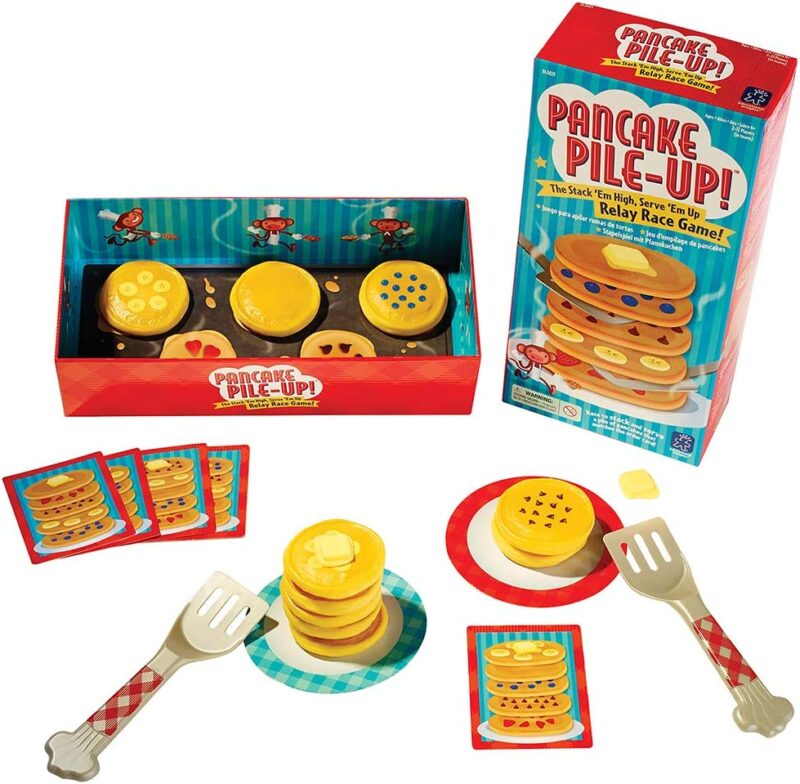 Pancake Pile-Up teaches early math skills while also working on balance and coordination. Kids will definitely get a kick out of this relay-style game that involves racing to stack pancakes as displayed on the selected card.
Skills: Counting, Sequencing,
…
Read more