Winter is nearly here and with it the calmness of snow flurries and cozy days by the fire … oh, who are we kidding? Winter excitement and chaos is what our students are about! Calm the excitement with some belly laughs and some of our favorite winter jokes for kids.
Our Favorite Winter Jokes for Kids
1. What did one snowman say to the other snowman?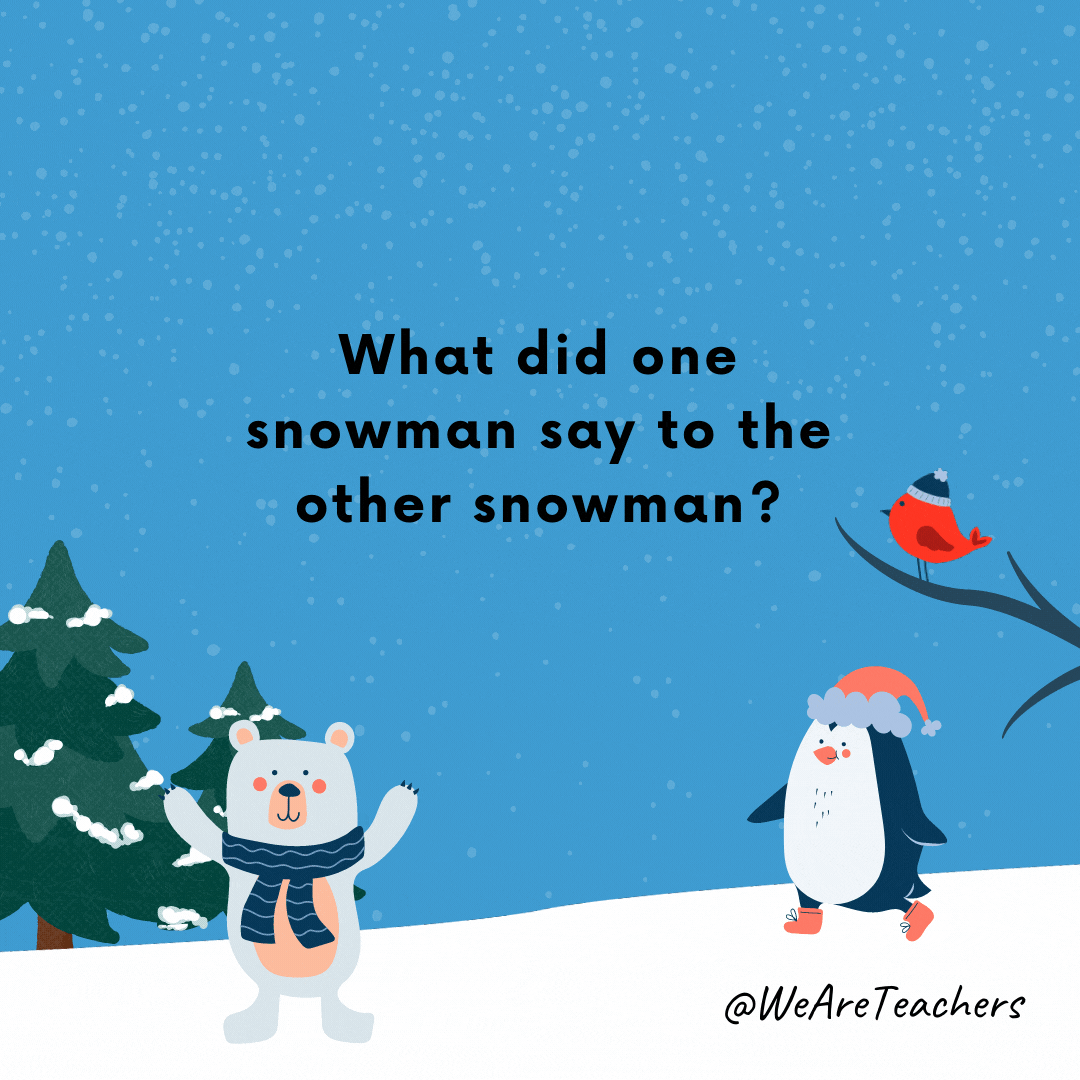 "Can you smell carrot?"
2. What kind of ball doesn't bounce?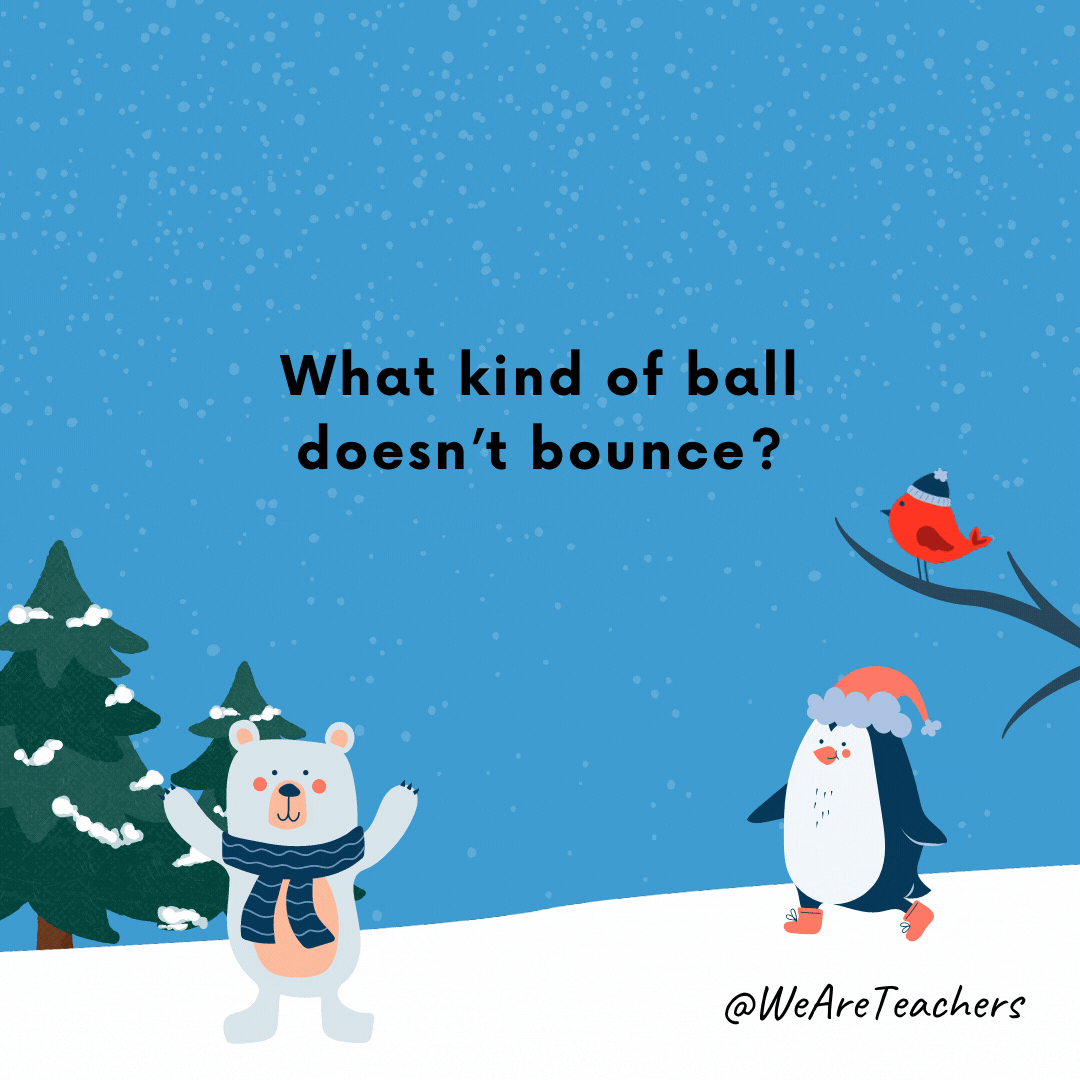 A snowball.
3. What do snowmen eat for lunch?
Icebergers.
4. What often falls at the North Pole but never gets hurt?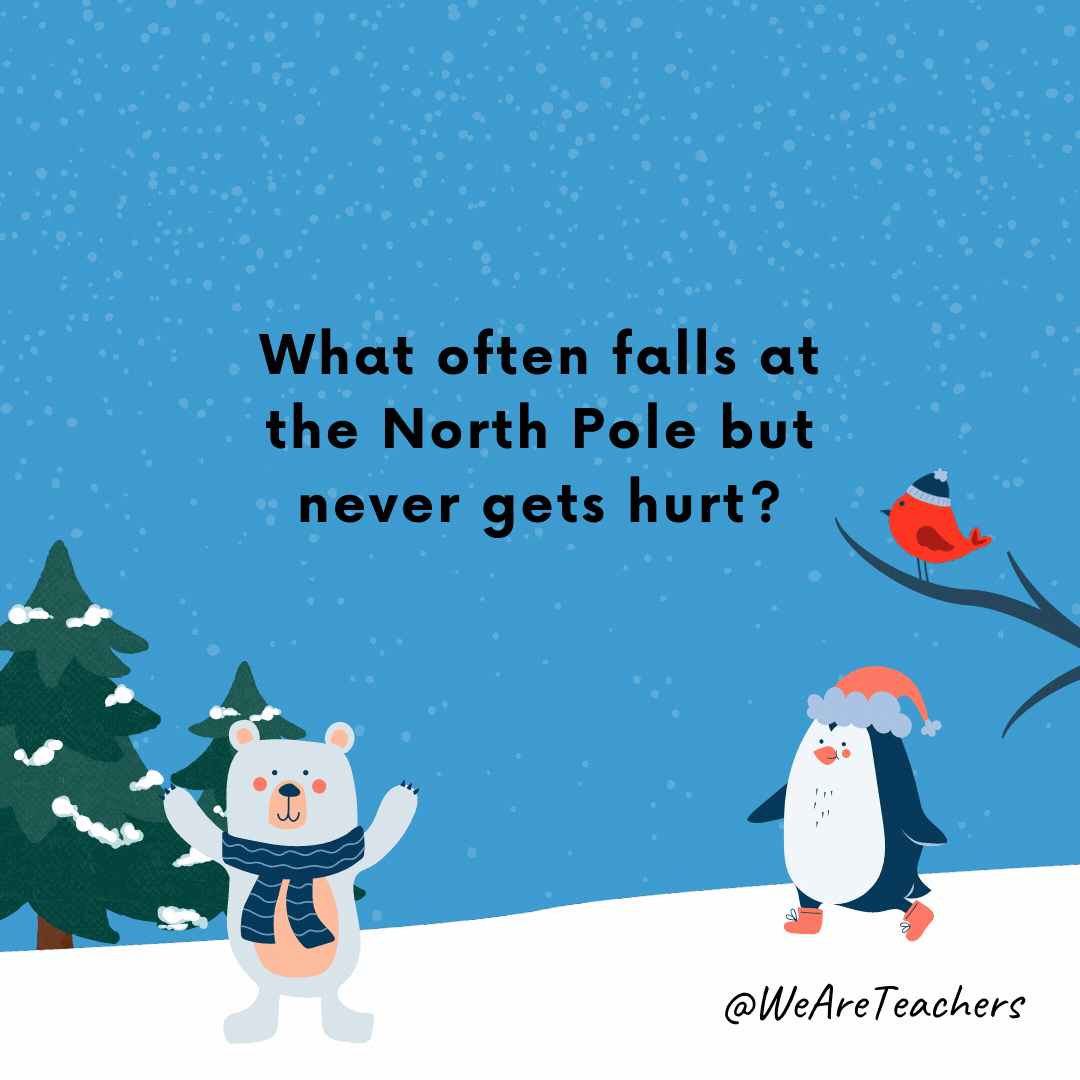 Snow.
5. What does a gingerbread man put on his bed?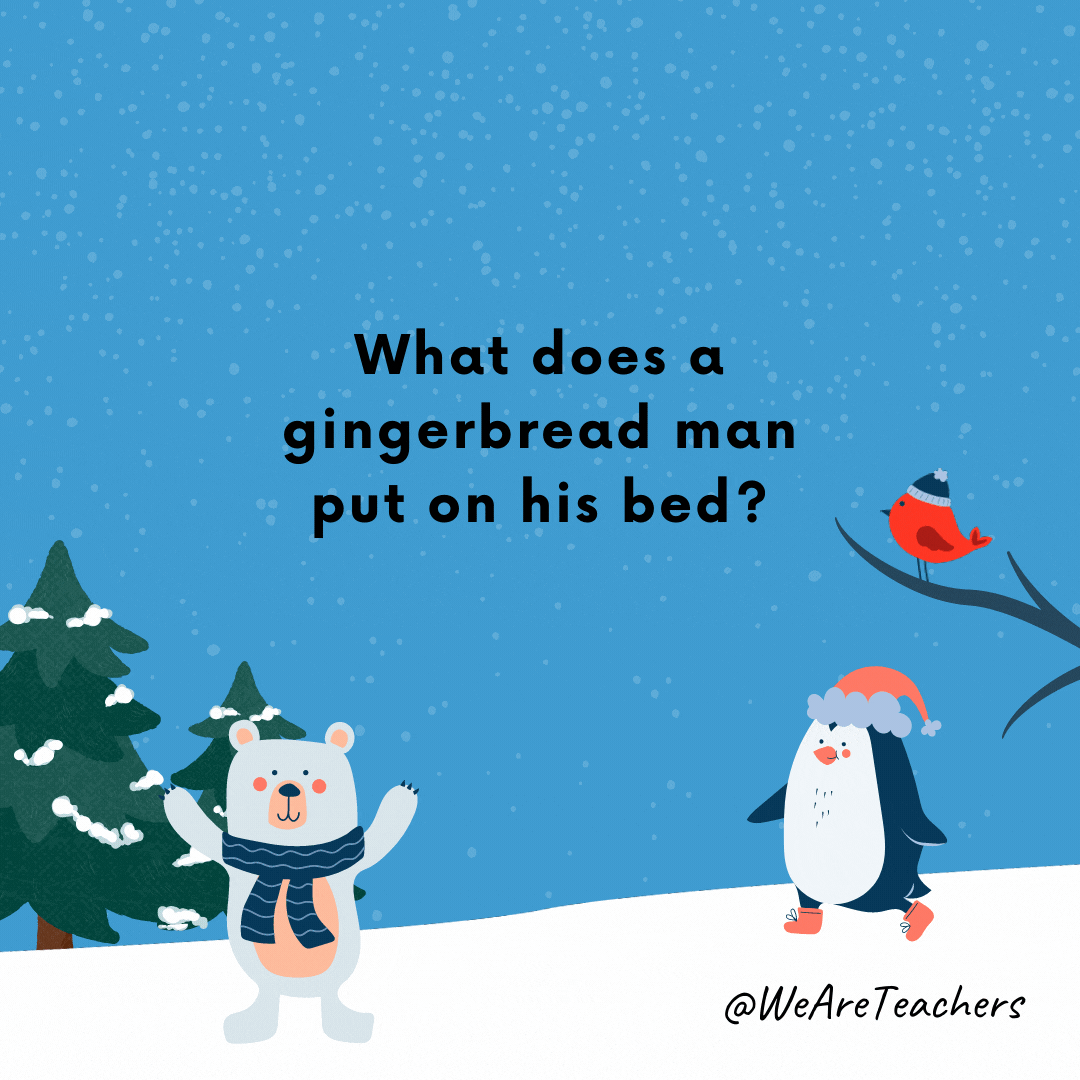 A cookie sheet!
6. Why did the girl keep her trumpet out in the snow?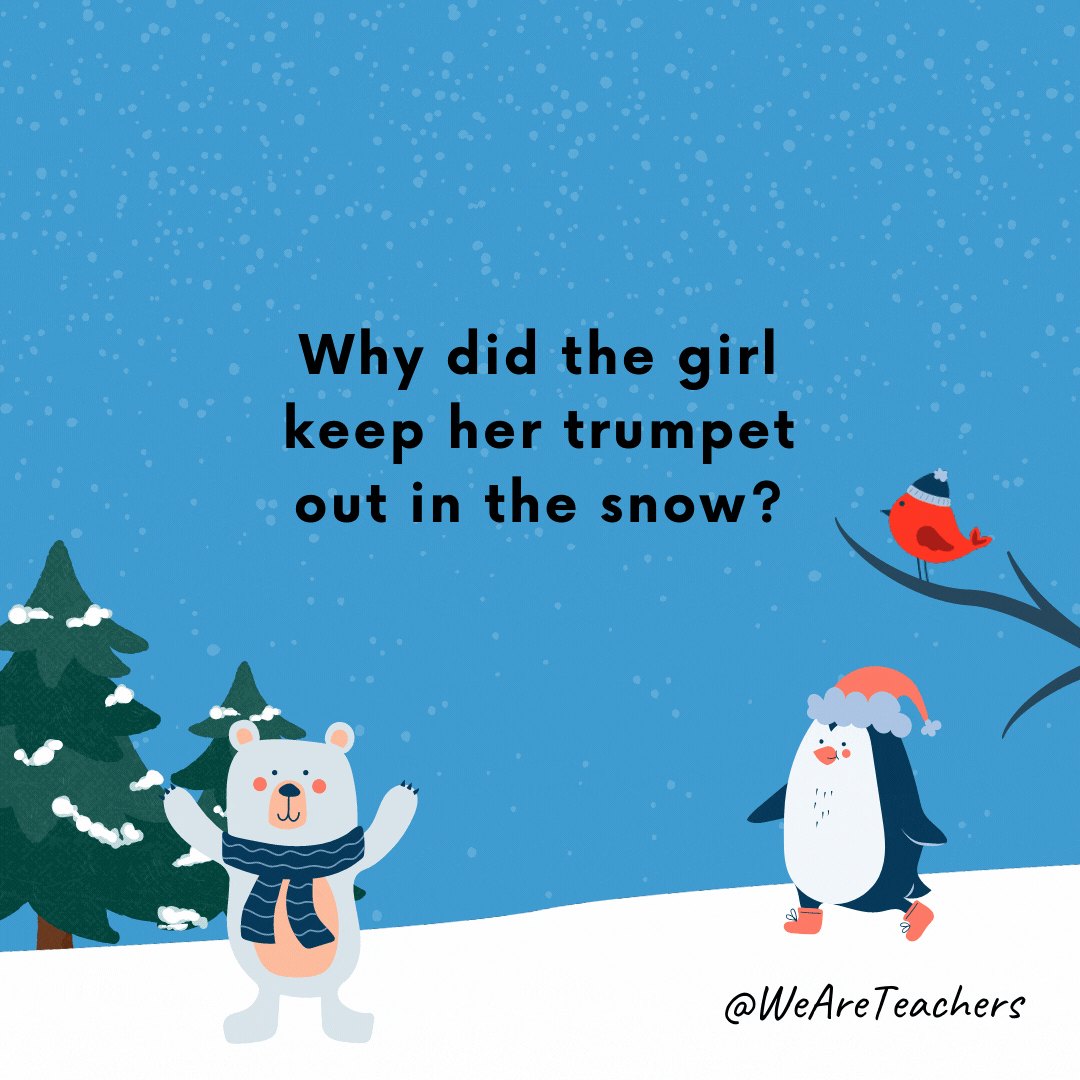 She liked playing cool jazz.
7. What sort of cakes do snowmen like?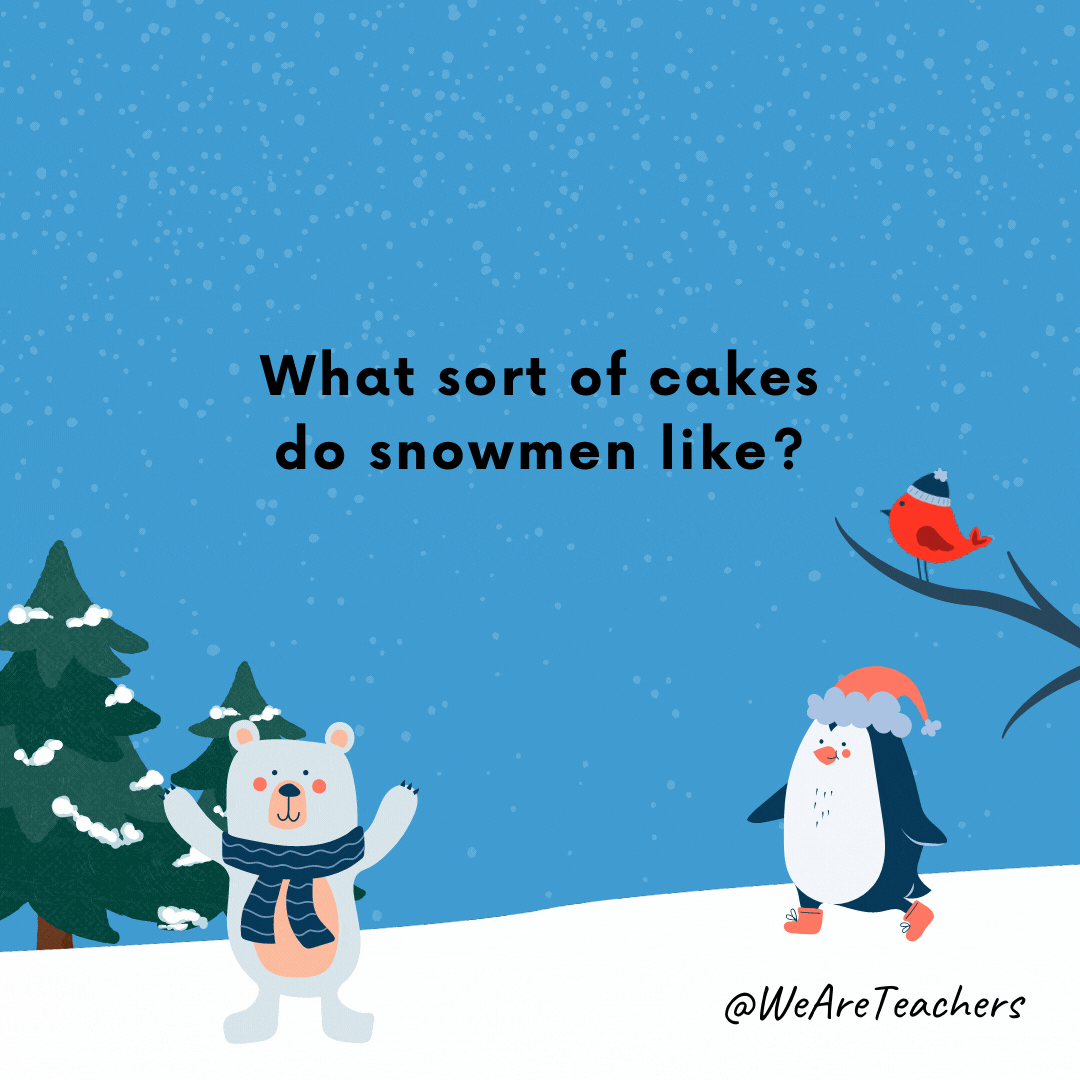 Any cake with lots of icing.
8. What do you get if
…
Read more
Read more →